Make Sure to Meet Your Residential Moving Needs Here at MovingCost.com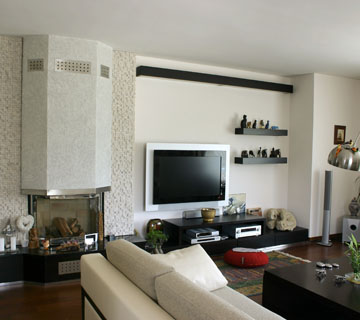 Get Access to the Leading Relocation Companies
Whether you are undergoing a shift from a smaller apartment to a spacious home or vice versa, one thing remains constant: you will need professional relocation experts to help you out. It goes without saying that undergoing a change of scenery can be emotionally charged, and there will be important matter to tend to outside of packing boxes, loading up trucks and dis-assembling reassembling furniture. Instead of giving yourself a headache trying to cover all of these bases, find the reliable help you need with MovingCost.com. We're an advanced internet resource that connects our customers directly to the companies they need to cover their relocation and storage needs.

MovingCost.com has developed a network chock-full of the finest moving companies and brokers that are trained and fully able to handle your residential transition. Instead of trying to do everything on your own, we connect you to relocation experts to help you need to expedite the process. These experts will be able to carefully handle all of your belongings, providing you with the assurance needed during such a strenuous process. In fact, you will have more than enough to design your new residence to your liking. Don't wait any longer and let us connect you to the residential relocation company you deserve.
Leave Your Goods in the Hands of Trained & Qualified Residential Movers
Your relocation will need top relocation experts that carrying extensive credentials, so that all of your different needs and concerns are met. In order to discover these professionals, simply contact MovingCost.com. We've spent years carefully crafting a network of only the finest residential relocation companies that have been pre-screened for your safety. Furthermore, every company we affiliate with fully complies with state and federal regulations to operate. We don't play games when it comes to making sure to people we link you to know what they're doing, and they're doing it legitimately.
A Reliable Relocation Company Is Right Around the Corner
Fact is, there are plenty of unreliable helpers out there. Fortunately, we don't have any of them in our network. You see, we carefully watch every single moving company and broker that we select to make sure that they all maintain a reputation of providing quality customer service to all clients. This means that you only get movers that hold the highest quality service ratings and a spotless track record in the household goods industry of good service.
Looking for an Affordable Residential Move? Simply Call MovingCost.com
Once you've selected us, you're given unlimited access to residential movers that provide you with excellent discounts. We know about all of the costly moving companies out there, so we make it a point to make sure our affiliates are always affordable. There's nothing better than paying cost-effective rates for top-of-the line residential relocation services. Are you ready to experience the perfect blend of affordablity and quality service? Then rush over to your phone now and contact a MovingCost.com specialist. Or if you'd like, you can also fill out the form at the top. Both you and your family will be glad that you did.