Make Things Affordable By Choosing the Right Moving Services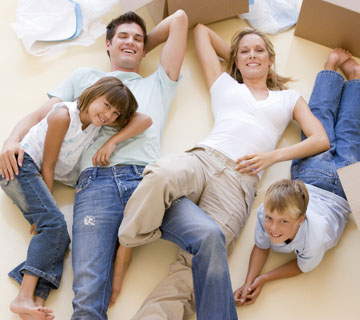 Save On Your Move and Work With the Best Movers in the Business!
The moving industry is filled with moving companies and brokers that claim to be the best. So, how are you supposed to distinguish the reputable movers from the posers? Well, MovingCost.com is the perfect remedy for your confusion. Trust us when we say that there are several things that we can do to merge you with the best of the best. With our unique screening process, we are able to weed through the industry and pinpoint the kind of movers that you want handling your most prized possessions. Regardless of whether you are searching for help with your home move or you want to open up a new office and need help moving your furniture, we will be able to lead you in the right direction. As the industry continues to grow, more and more companies are coming to life. In hopes of making your job a lot easier, we will jump into our matrix and point you toward a company and/or broker that you can believe in.
Get Moving Help from a Team that Will Always Put You First No Matter What
MovingCost.com specializes in finding credible moving companies with the ability to cut costs without cutting corners. We know that you want to have access to the moving services you need right away. Unfortunately, not all of the crews out there will have these services at your disposal when you need them most. This is where MovingCost.com comes into play. All of the companies in our network went through a screening process to ensure that they are regulated by the Department of Transportation, licensed, insured and fully capable of coordinating your move the right way.

If you are moving long distance, we will tie you to the movers who have experience moving families across the country. By working closely with a seasoned lineup of movers, you will be able to avoid costly mistakes and emergencies. Or maybe you are looking for a team of auto transporters. If that's the case, we will link you to car movers who will take excellent care of your vehicle and provide timely updates throughout your move.
Have Faith in the Elite Members of the Growing Moving Industry Today
It's no secret that different people look for different things during the moving process. If you're looking to move out of your parents' home into the dorms, you need college movers who are fast and affordable. Meanwhile, if you are relocating for a new job, you will need corporate movers who have the speed and flexibility to complete your move on time. No matter how specific or unusual your moving requests are, we can ally you with a company that has the expertise and know-how needed to handle it all.
Advance Your Moving Plans With Help from Hardworking Movers
MovingCost.com will help you save time and money while evading a world of stress. The sooner you get in contact with a moving company and/or moving broker that you can trust, the more comfortable you will be throughout your move. Instead of settling for the first moving crew that you encounter, let us work our magic and connect you to the kind of movers that you really need.