Moving Quotes on Demand Are One of the Many Benefits of Using Us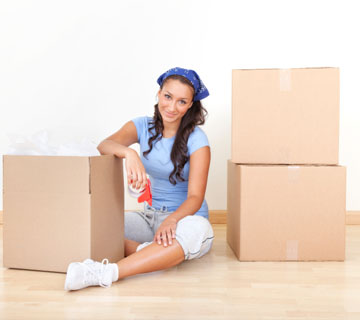 Find Relocation Estimates that Fit Your Budget, and Other Available Options!
Are you having trouble finding acceptable moving quotes? Want to cut down on the plethora of expensive relocation costs? Well, you've come to the right place! MovingCost.com offers you many ways to cut down on unnecessary relocation-related expenses. For instance, are you a business owner looking to relocate your corporate offices? Pick up the phone and call us, and our extensive network of specialists will be happy to provide you with an estimate.

We are an advanced internet resource that connects customers directly to companies that offer other cost-effective ways to lower an expensive relocation rate. This means no matter your reason for undergoing a relocation, we can help you find the affordable costs you need. Downsizing because of the economy and need to relocate from a spacious home into a tiny apartment? Our experienced affiliates can handle any cramped stairway or tight entrance and will provide you with an acceptable quote, too. Throw in the fact that our affiliates offer specialty services such as packing and unpacking of your most fragile items, custom crating and top-quality padding and you've got a winner. Just contact MovingCost.com for the assistance you want and the rate you deserve - we will lead you to an estimate for any occasion
Your Affordable Quote Is Just One Quick Phone Call Away!
When you use MovingCost.com, not only are you provided access to refreshingly affordable residential and commercial relocation quotes from the best and most creditable companies, you get moving estimates that will fit any budget! The companies affiliated with us offer a multitude of services at rates that will leave you smiling. They have assorted amenities bolstered by estimates that will cater to your every whim. The best part is every single company we affiliate with has a strong track record in the household goods industry of good service for several years. They fully abide by all state and federal regulations.
Experienced Movers, Unbeatable Quotes Are Yours When You Call Us for Your Relocation
If you've been looking to relocate, but are concerned that your budget might be too small for professional relocation rates, then now is the time to stop worrying. MovingCost.com is just one phone call away from an estimate that will leave more money in your pockets. Unlike our competitors, or anyone else in the industry, we have the ability to connect you to competent professionals who can offer you a rate that will relieve even the tightest budget. Rival companies offer one relocation quote after another, but never understand your personal needs.
Years of Experience Makes Our Network of Professionals the Best Around
Our network consists of licensed and insured professionals and brokers that are all regulated by the Department of Transportation and provide reasonable relocation estimates. Seriously, what are you waiting for? Grab a phone and call a moving coordinator for your moving quote today. This is not an opportunity to miss. Allow MovingCost.com to give you the perfect rate from a trustworthy company today.