Finding Stellar Moving Companies Is Simple! Try MovingCost.com!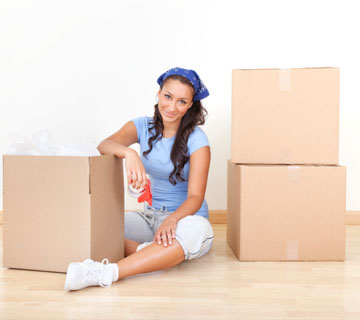 The Movers You Need Are Standing By to Help You Relocate
Are you already feeling overwhelmed by the stress and pressure that comes with moving? If you are fearing the packing process and all of the heavy lifting, we've got a brilliant idea for you. Just take a step back and make your relocation easy with MovingCost.com. We are the internet resource that you've been searching for over the past few weeks. We take pride in our ability to connect people like you to some of the best moving companies and/or moving brokers in the country. Basically, our network of unmatched moving professionals will make it easy for you to connect with a moving company that you can trust. Why is this important? Well, when you work with movers and/or brokers who have proven track records, you will undoubtedly be a lot more relaxed during your moving process. Thankfully, all of the companies that you can access via MovingCost.com will have the intelligence to make your move a success.
Connect With Reputable Movers and Make Your Make Your Move Simple
Lets be completely honest. Handling a move on your own will be incredibly difficult and time consuming. Have you ever tried to move your large entertainment system by yourself? Or what about your bulky washing machine and dryer set? Make the smart decision and leave it to a moving company that has the muscle needed to safely transport your large items. The last thing you need is to suffer an injury by straining to move all of your valuable possessions.

Not only will an expert moving company save you from the labor intensive parts of moving, but it will be able to save you time as well. We know that life can be hectic at times. If you find that you're trying to balance tough assignments at work, family time and your personal life, adding the demands of the moving process can be too much to bear. Thankfully, MovingCost.com is here to lead you to a company and/or broker that will gladly organize and carry the specifics of your move for you.
Depend on a Moving Company that Will Always Make You the Top Priority
When you hire a quality moving company, every aspect of your move will become less complicated than before. All of the movers that you find via MovingCost.com are licensed and insured and in full compliance with all moving related State and Federal guidelines. Thanks to our in-depth screening process, you can rest assured that you will work with quality professionals who will have your best interest at heart.
Relax and Make Your Move a Smart, Economical One Today
There's a big misconception about moving companies. See, some people seem to think that getting moving help has to be ridiculously expensive no matter what. Well, MovingCost.com is here to prove otherwise. With our lineup of first-rate moving companies and brokers, it will be easy for you to get the discounts that will make you smile. Our matrix specializes in linking customers to reputable moving help without a hefty price tag. Give us a call today so we can start linking you to the best companies in the moving industry.