The Premier Military Movers Are Within Reach!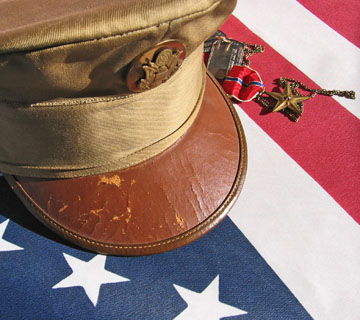 Make Your Next Move a Good One with Our Assistance
Being in the military is all about discipline, hard work and service. Ironically, those all the same factors that have determined the success of the moving companies and moving brokers in our network. When the time comes for you to make your move happen, take a minute to reach out to MovingCost.com. We are the online resource that will quickly connect you with some of the most premier companies in the field. Regardless of whether your move is for temporary duty or part of a Permanent Change of Station (PCS), we can lead you in the direction of a team that will shoulder the load on your behalf. While you focus on serving your country to the best of your abilities, the company that we tie you to will make sure all of your valuables are taken cared of. There's no reason for you to leave your family members under immense stress during your move. The industry is filled with helpful resources for you!
Have Faith in the Most Experienced Movers in the Country Today
For members of the military, moving is nothing new. However, no matter how many times you relocate, it can always prove to be stressful. That's why it is imperative for you to connect with a company that has the skill set needed to simplify things. No matter how much you like to multitask, it can be draining if you spread yourself too thin. Why not take it easy and leave the responsibility of finding a licensed and insured company to MovingCost.com? Trust us when we say that our extensive network will make it easy for you to connect with the premium military movers.

If you are undergoing a PCS, you're going to need a team that has the means to get you and your family relocated quickly and efficiently. MovingCost.com has a matrix of professionals that is accustomed to these kinds of moves and will do whatever it takes to make things as simple as possible. Whenever you work with some of the top movers in the field, there's no doubt that moving will appear to be a walk in the park. Contact us now so we can lead you to the certified team that you can trust.
Keep Your Expenses at a Minimum
A military move can come coupled with a Dislocation Allowance or a Temporary Lodging Allowance depending on your particular case. However, just because you may have money, it doesn't mean you should overspend during your move. MovingCost.com has a knack for linking people just like you to the most affordable companies on the market. So if you are determined to stick to your budget, we will make sure you do just that.
Get the Tools You Need for a Fast Shift
Call MovingCost.com or fill out the form at the top of the page to get your personalized moving quote now. Once you do, we will dive into our network to link you to the well-coached team that will make your move a success. While you continue to fight for what you believe in, our affiliate companies will work hard and take great care of your items. Let MovingCost.com help initiate your move today!