What's that? You Need Skilled Local Movers? Just Call MovingCost.com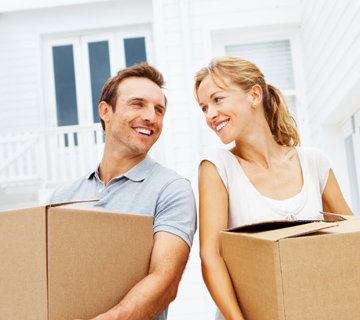 Check Out MovingCost.com & Choose from This Extensive List of Companies
Not only can MovingCost.com's unmatched assortment of relocation companies help you bypass the strenuous labor associated with the moving process, they can do it like no other company in the industry. While this is a bold statement, there are several reasons as to how we can support it. For starters, all of the local moving companies in our network implement the strictest hiring requirements. So expect to receive local moving services from qualified and trained individuals who handle your belongings with the utmost care and professionalism. That means clean uniforms, wide smiles, and accommodating service. Along with truly professional staff members, the companies in our network also offer innovative and up-to-date moving services. From top-of-the-line transportation for your vehicle to premier assistance with your electronic equipment, these affiliate companies offer everything you can possibly ask for. Don't let another second pass you by and speak with MovingCost.com before it's too late.
Our Affiliate Local Moving Companies Know What Your Relocation Needs
The excitement of your relocation can be quickly ruined by an inexperienced company incapable of providing the local moving services needed to execute high-level service. That is why MovingCost.com will only work with local movers who offer a comprehensive package of options, which allows them to customize your relocation plan. You will only find professional movers offering these amenities in our network. So allow MovingCost.com to introduce you to specialists offering:
Full reinstallation of your major appliances, including washers, dryers, & more
Custom crating & blanket wrapping for the protection of your cargo shipments
Personalized relocation plans designed to accommodate individual requests
Comprehensive insurance packages for fragile & collectable belongings
Oversized storage units featuring around the clock security surveillance
Transportation for all vehicles, regardless of make, model, or year
Drowning in Hefty Charges from a Rival Local Moving Group? We Can Rescue You
How many times have you contacted a local moving company requesting a quote, only to be astonished at the ridiculous number that the agent just said? Don't worry; you are not the only one who thinks that the rates of competing moving companies are out of control. After all, in this economy, who can afford to pay that much for relocation assistance? Here at MovingCost.com, we can assure our clientele that they will be privy to some of the most insane discounts and savings ever seen in the industry. As a matter of fact, call a moving specialist right this minute, because they will be more than happy to explain how you may be eligible to receive up to 70 percent off your relocation costs. Throw a instant moving estimate on top of that and you have the best deal being offered by any moving company. So if you're ready to work with fully licensed and insured relocation companies offering the ideal blend of service and pricing, just remember to call MovingCost.com.
If you call 888.347.9047 right now, a MovingCost.com moving coordinator will be prepared to provide additional information, as well as get you on your way to a instant moving estimate.