Make Your Move Happen With the Best in the Business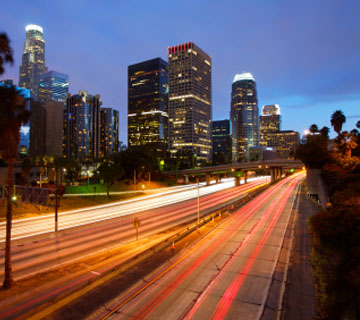 Interstate Moving Made Easy and Simple
Time doesn't stop for anyone. So even though you probably wish you had more time to prepare for your move, in reality, you don't. So what are you going to do? Instead of panicking over all that you need to do in preparation for your move, just take a deep breath and find help. Yes, there will be an abundance of companies out there claiming to be the best in the business. Thankfully, there's an easy way to decide which company works best for you. With MovingCost.com on your side, you will have access to the elite moving companies and/or moving brokers in the country. No matter how you cut it, relocating from one state to another can be tough. Sure there is the whole aspect of packing and loading everything up into a truck. Then there's the process of having to drive it all cross country before dealing with the tiresome unpacking procedure. If all of this is making you feel overwhelmed, call MovingCost.com.
Give Yourself the Support that You Really Need Today
MovingCost.com makes it easy for you to connect with a crew that specializes in advanced planning and effective relocation strategies. If you plan to relocate to another state in the coming weeks, this is exactly the kind of help you will need. While it is easy for a company to brag about the services that they offer, it takes focus and skill to actually carry it all out. We know that you want to hire movers who have the know-how to make your shift stress and hassle-free. Thankfully, we are more than ready to lead you to a team that fits the bill.

Our network is comprised of well-trained companies that are licensed and insured. Since they are also monitored by the Department of Transportation, you can bet that your goods will be safely transported to your new apartment, home or office. We believe that quality help can make all the difference in the world. If you couldn't agree more, get in touch with MovingCost.com.
Take the Anxiety Out of Your Trek Right Away
As you gear up for your move, you are bound to worry about things. What if your delivery is late? How will you manage if some of your possessions are lost? See, when you connect with the right company and/or broker, you won't have to lose sleep thanks to these kinds of thoughts. You deserve to go into this entire thing with a clear mind full of optimism. Don't let anything bring you down with so much positive change ahead.
Be Assertive and Get Going in the Right Direction
MovingCost.com is here to ally you with the kind of professionals who won't accept procrastination. We are confident that the service our network of licensed and insured experts provides you with will send you ranting and raving to friends and family, so call right now. Don't forget; when it comes to your moving experience, there simply is no better option than the companies you will find via MovingCost.com.