Corporate Relocation Can Really Be Easy!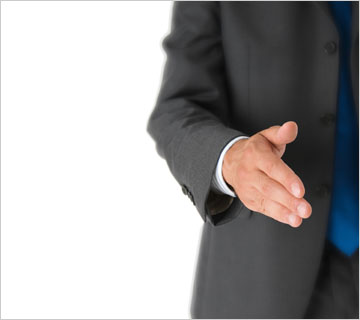 Take Care of Your Employees By Hiring a Quality Company
Every business is only as good as its employees. If you value your staff as much as we think you do, you should make their corporate move easy by hiring an excellent moving company and/or moving broker. Now we know that you've got a lot on your plate at the moment. Between the interviews for new employees and the demands of your loyal customers, it can be hard to find a moment to breathe. So instead of handling the search for moving help on your own, let MovingCost.com shoulder the bulk of the burden for you. How can we do this? As the leading online resource for speedy and affordable moving help, we specialize in linking people to companies that can help them move. Over the years, we've helped both small business and industry giants relocate their employees without error. So if you're prepping for corporate relocation, you're in the right place. Get moving and call us now to get your employees relocated.
Every Decision Matters! Make a Smart One Today
For business owners, having happy employees can be the difference between a successful company and a struggling one. So if you're transitioning an employee from one office to another or dealing with a new hire all together, it's important to make sure that things go smoothly. Our network is made up of the licensed and insured companies that will give you the kind of service that you can depend on.

Regardless of whether your employee is moving out of a small studio apartment or a large mansion, the movers that we send your way will take excellent care of everything. While moving around furniture and heavy appliances may be a nuisance for most people, the seasoned movers in our matrix are passionate about working hard. Give your employees a much needed break and hire the professionals who will make moving exceptionally easy.
A Legit Company Will Make Your Life Much Simpler
When you work with an established, proven company, every aspect of the moving process will be easier. As your employee prepares for life in a new city, the crew we send your way will perform an accurate home estimate and make packing and lifting seem like a piece of cake. By using labels and a color coded system, unpacking will be a breeze for your employees as well. This is important for one main reason. The sooner your staff is able to get settled in at home, the faster they will be ready to really contribute at the office.
Give Yourself a Bevvy of Options Now
Relocating employees doesn't have to be tough or expensive. While you concentrate on taking your business to the next level and getting your employees relocated, we will make sure you have access to the moving company and/or moving broker that will make corporate relocation a stress-free event. If this sounds like the kind of help you need, be assertive and contact MovingCost.com. Whether you give us a call or click here to get your low-cost moving quote, you will be on the right path to a successful move.