Trigger Your Business Move With the Best Moving Help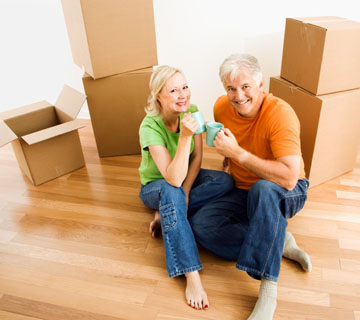 Commercial Moving Doesn't Have to Be Difficult at All!
If your business means as much to you as we think it does, you can't afford to take a gamble during your move. See, hiring a company and/or broker to help you move into a new office means relinquishing a significant amount of power. That's why you should make sure you choose a crew of movers that you can genuinely trust. This is where MovingCost.com comes into play. While we are not a moving company or moving broker, we are proud to be the leading source on the internet that connects people to companies that provide moving help. We are standing by to do our part to ally you with the reliable companies you need in your corner. In other words, we will do whatever it takes to merge you with the kind of people who will genuinely fight to make sure your office furniture and supplies are well taken cared of. Be assertive and get in contact with MovingCost.com. Our network will make everything much easier!
Make a Smart Move and Reach Out to the Elite Professionals Today
In the business world, every decision can prove to be crucial; especially when your family and employees are depending on you to make the right moves. Well, MovingCost.com is here to take some of the pressure off you. As you prepare to make your office shift, let our staff connect you to a company that will take excellent care of your prized possessions.

Can you imagine how difficult and frustrating it would be if you had to run your business without the technologically advanced electronics that make life so easy? Just think about how much it would costs if you had to replace all of the nice office furniture that you hand-picked yourself. When you hire any of the proven and trustworthy companies in our network, you won't have to worry about suffering these kinds of monumental setbacks during your transition.
It's Okay for You to Be Excited About Your New Beginning
Moving your company to a new area often means that you will have a bevvy of new opportunities. Perhaps your brand is growing to a point that it was time for expansion. Or maybe things didn't go so well before and now you are looking to find new life with a whole new target market. No matter what the case may be, you should be amped up about what the future holds for you and your business. By reaching out to MovingCost.com, you can ensure that you will get stellar customer service and have access to companies that are licensed, insured and monitored by the Department of Transportation. With our one-of-a-kind screening process, there's no doubt that things will go as planned.
Save More than Ever Before!
At MovingCost.com, we don't just want to tie you to the company that you need. We want to merge you with the company you desire at a price that you can afford. As a business owner, you know the importance of saving money and staying within a budget. That's why we will do our part to link you to a company that has flexible rates and payment plans. There's no reason why you should have to sacrifice quality to get fair prices. Call us or click here to get an unbelievable moving quote today!